Image stepping out of your front door and onto your yacht!
Here, from the sheltered entrance to the Intracoastal, you are only minutes to the inlet and the Atlantic Ocean.
Boaters may just as easily head north on the Halifax River to historic St. Augustine and other picturesque destinations.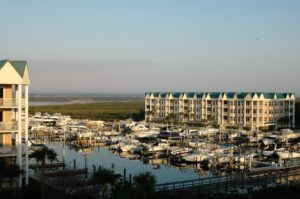 Our private harbor will accommodate vessels up to 70 feet with state-of-the-art reinforced concrete floating docks poised over more than a fathom of water.
Each of the 14 slips is designed with all utilities and an easily navigable environment.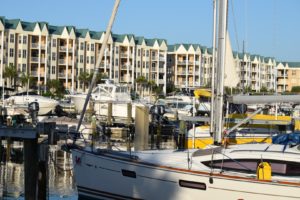 Harbour Village Marina
A protected Marina Basin at
ICW Mile 839 - Marker 71
Offering
- 142 slips in 4 sizes
- floating dock system
- 4-point moorage
- Locker Box
- waste pump station
- electrical connections